Thursday, 17/08/2017, 09:30 GMT+7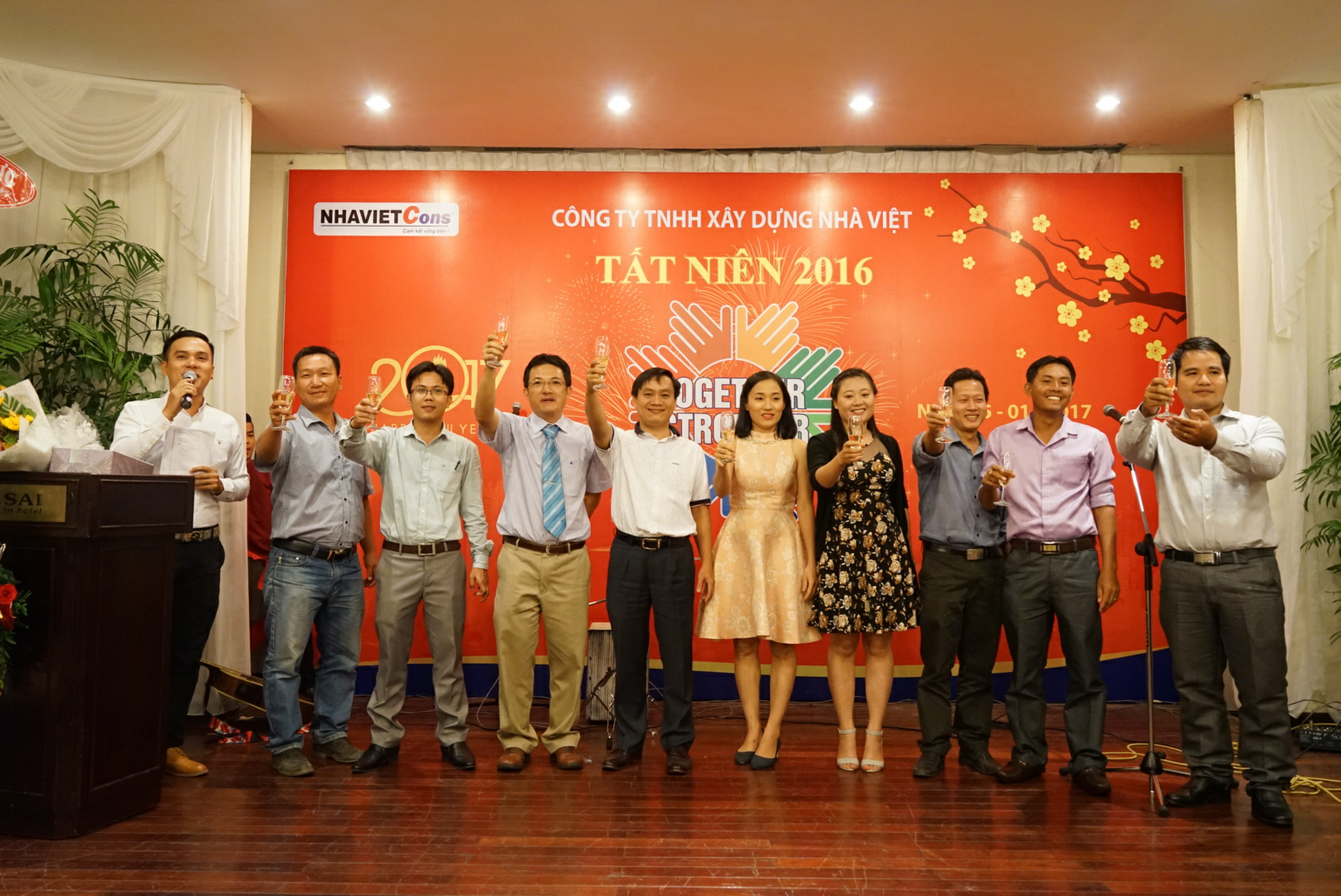 Nha Viet Year End Party 2016 - 05.01.2017
On the occasion of spring 2017, the Board of Directors of Nhaviet Cons respectfully wish all staff and families a new year with health, happiness and success.
To summarize the business process in the past year, as well as to create opportunities for exchanges and meetings between all employees and partners, to review the results after one year of work, to motivate and welcome New Year, Nhaviet Cons held Year End Party to celebrate Dinh Dau 2017.
The party took place on January 5, 2017 with the theme "Together Stronger", meaning together we will grow stronger. And especially this year is also the 15th anniversary of the formation and development of Nhaviet Construction Co., Ltd. Over the years, the entire management and staff of the company has built up a picture of Nhaviet growing stronger in scale and quality, paying more and more attention to solutions for customers.
The party took place in the warm and luxurious atmosphere of Vissai Hotel Saigon, but equally vibrant with the interplay between art, games and lucky draw. Everyone had a great time together. On behalf of the event team, we wish all people have a year of peace, happiness and prosperity.