Thursday, 17/08/2017, 09:34 GMT+7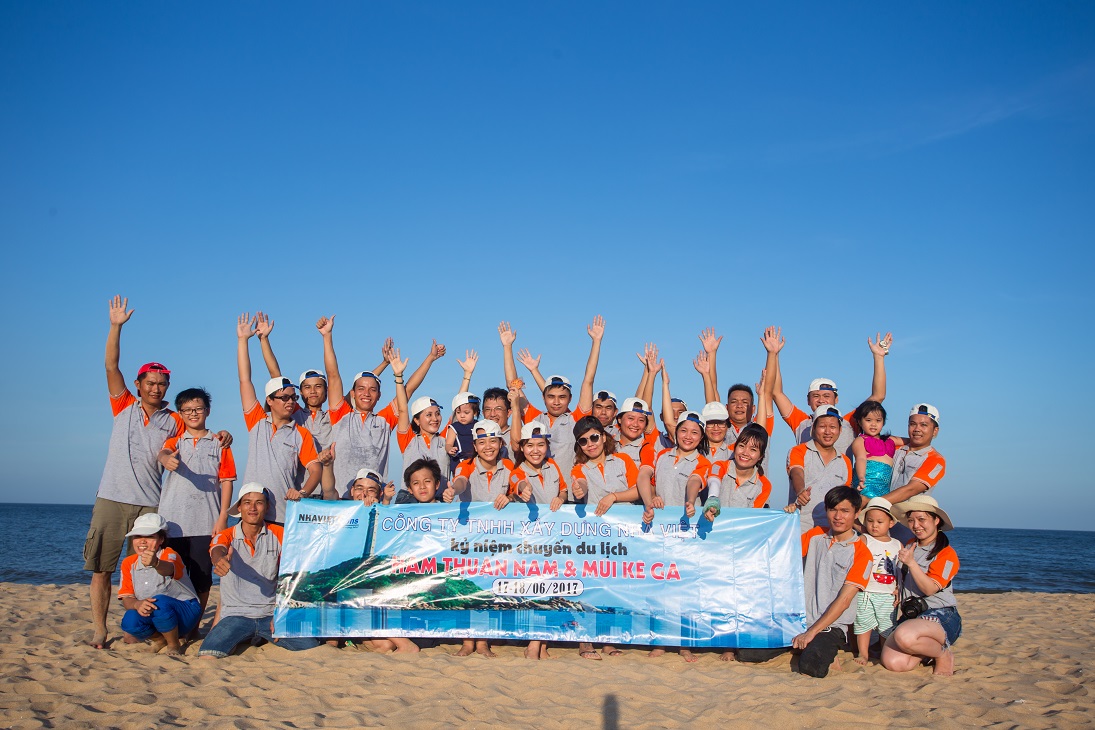 Nhaviet company trip in 2017
Nha Viet Company held a tour in 2017 for employees in Ham Thuan Nam - Ke Ga.
Company trip is one of the annual activities that Nhaviet Cons always focuses on to bring joy, rest and relaxation to employess after stressful working days and a chance to gather for mutual understanding, as well as to respond to the efforts and striving of everyone in the work. At the same time, this is also the opportunity to rest and regain energy which contribute to accelerate the fulfillment of business targets in 2017.
After the trip, people get closer. Company leaders hope after this get-together, each employee will try their best to complete the work assigne and contribute to the company's development.
In addition, the company also organizes activities for employees such as:
International Women's Day - March 08

International Children's Day - June 01

Celebrating the International Children's Day on June 1, 2017, Board of Directors presented gifts to the children. Wish them all good health and always be the pride of grandparents and parents. Have a great summer with your family.